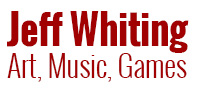 Entries Published On February, 2011
Explored all of Outland and Northrend – working on mining and archeology. 9 levels to go and she tops out!
Continue reading
Here's a few shots of Cygnet from this week. Killed a Devilsaur – payback for years of stepping on me. There's a little black spot on the sun today… My DPS is pretty awesome in Wrath dungeons, and someone noticed. Touring Galywix's pleasure palace. Got some new mounts. Checking out the Tournament in Icecrown.
Continue reading
I reached level 73 this morning, and bought my new little worgen warlock her epic flying, so now I can start pounding on archeology. I didn't want to do it at the slower speed, and I won;t have 4000 gold to buy the very fastest for a while, so this looks like a good time …
Continue reading
My new worgen warlock on Whisperwind, Cygnet, is now level 72, and has Seed of Corruption, as if her AOE damage wasn't good enough. She's topping the meters in the Wrath dungeons, but I know she's slow down a bit when she gets into the Cataclysm set. Can't wait to get Demonic Circle back at …
Continue reading
My new worgen warlock on Whisperwind has reached level 70 and is digging into Northrend. She got her 31 point talent, Metamorphosis, and cold-weather flying. Woot! Cygnet in Stormwind Ding! 70 Tards are everywhere. Northrend. Saying hi to Kel'Thuzad. Checking out Northrend I still get eaten by that damned shark…
Continue reading
More screenshots! Cygnet, my worgen warlock on Whisperwind, is level 61, and has crossed through the Dark Portal. She's gotten some legacy PvP gear and a flyinh mount.
Continue reading
Finally. after two months, the horde won a Tol'Barad victory this morning while I was in the group. Quite a few of us were amazed, and someone even asked "What do we do now?" There are six dailies in there for the controlling faction, which I never knew before! Wow, all this time, the alliance …
Continue reading
Patch day was yesterday, and things look to be better for some of the end-game content, so I set aside my worgen project to dust off my main warlock, Skulfrak, to try things out. The horde actually had Tol Borad on Steamwheedle Cartel, which I never saw before. It's been a month since I played …
Continue reading
Cygnet hit level 55 this morning and scored the Lovely Black Dress in the basket for the Love is in the Air event.
Continue reading